Toyota Truck Stop Tour - Summer of 2022
Toyota Truck Stop Tour - Summer of 2022
Posted on April 10, 2023
We had a great time during the visit of Prairie Toyota Dealers organizing the Toyota Truck Stop Tour - Summer of 2022.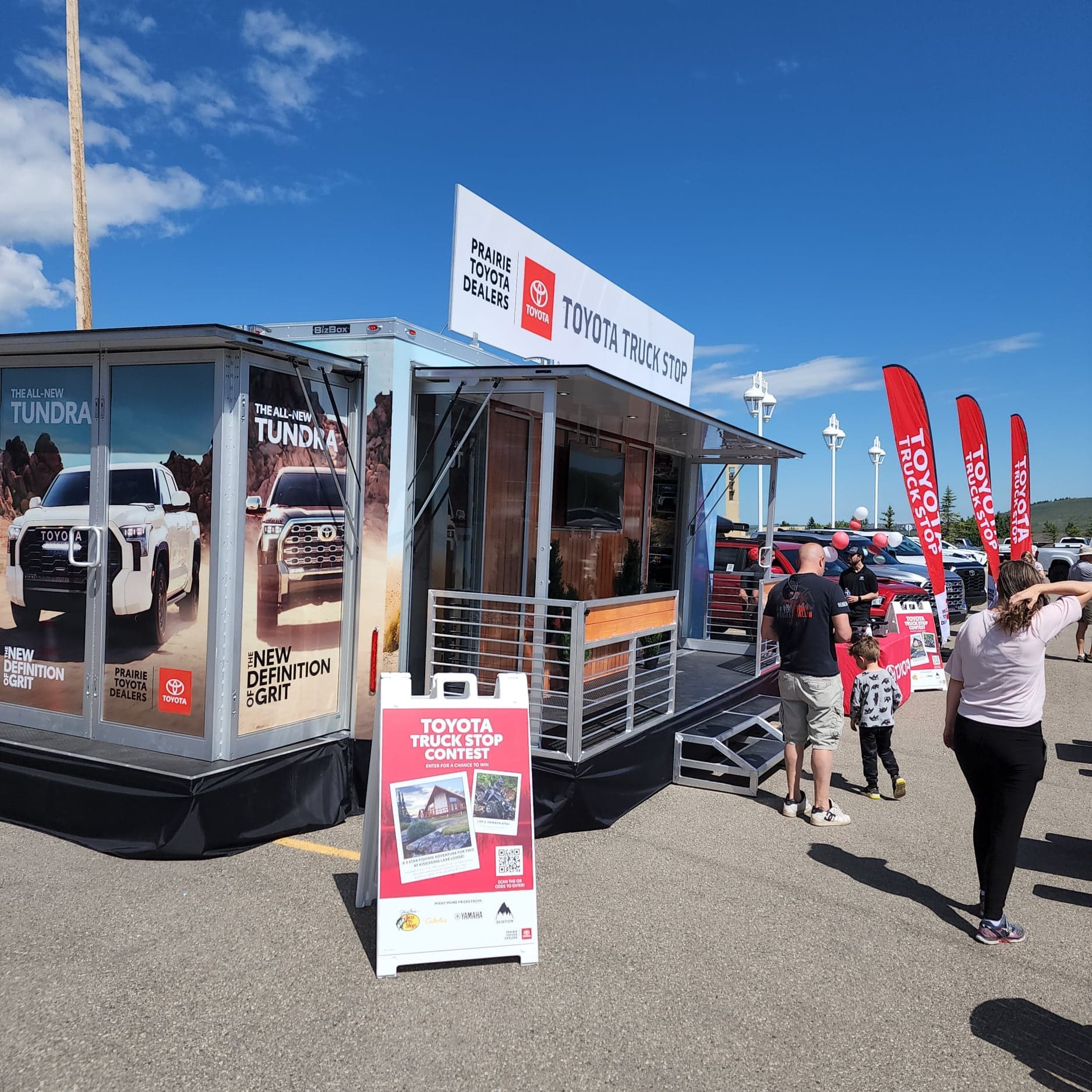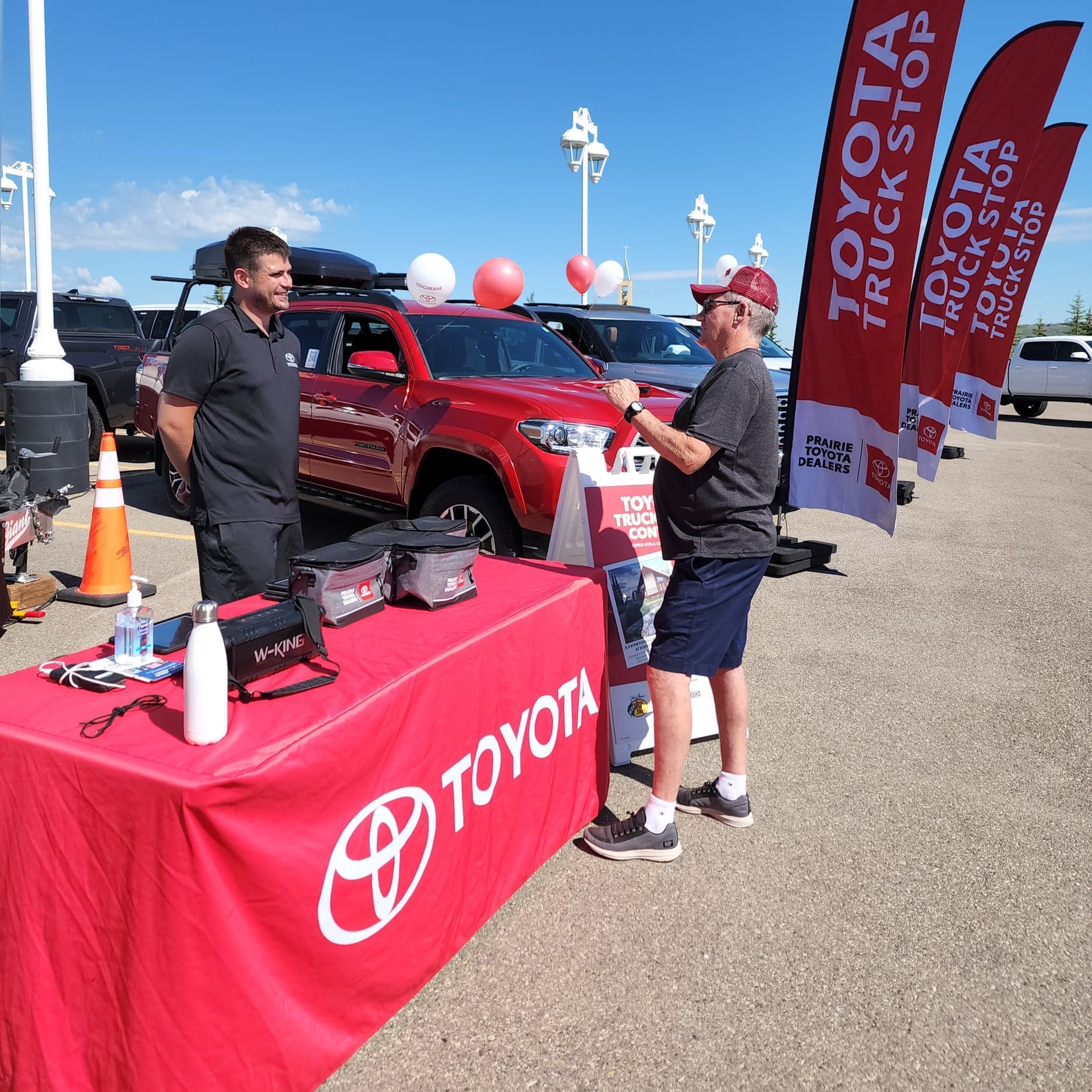 They were presenting an exciting, immersive Toyota mobile unit. An interactive experience showcasing capabilities, design, and reliability of the Toyota trucks line-up, including our stunning 2022 Tundra, a Tacoma, and a 4Runner. All supported by a team of specialists providing information that informed our guests about the truck's newest features.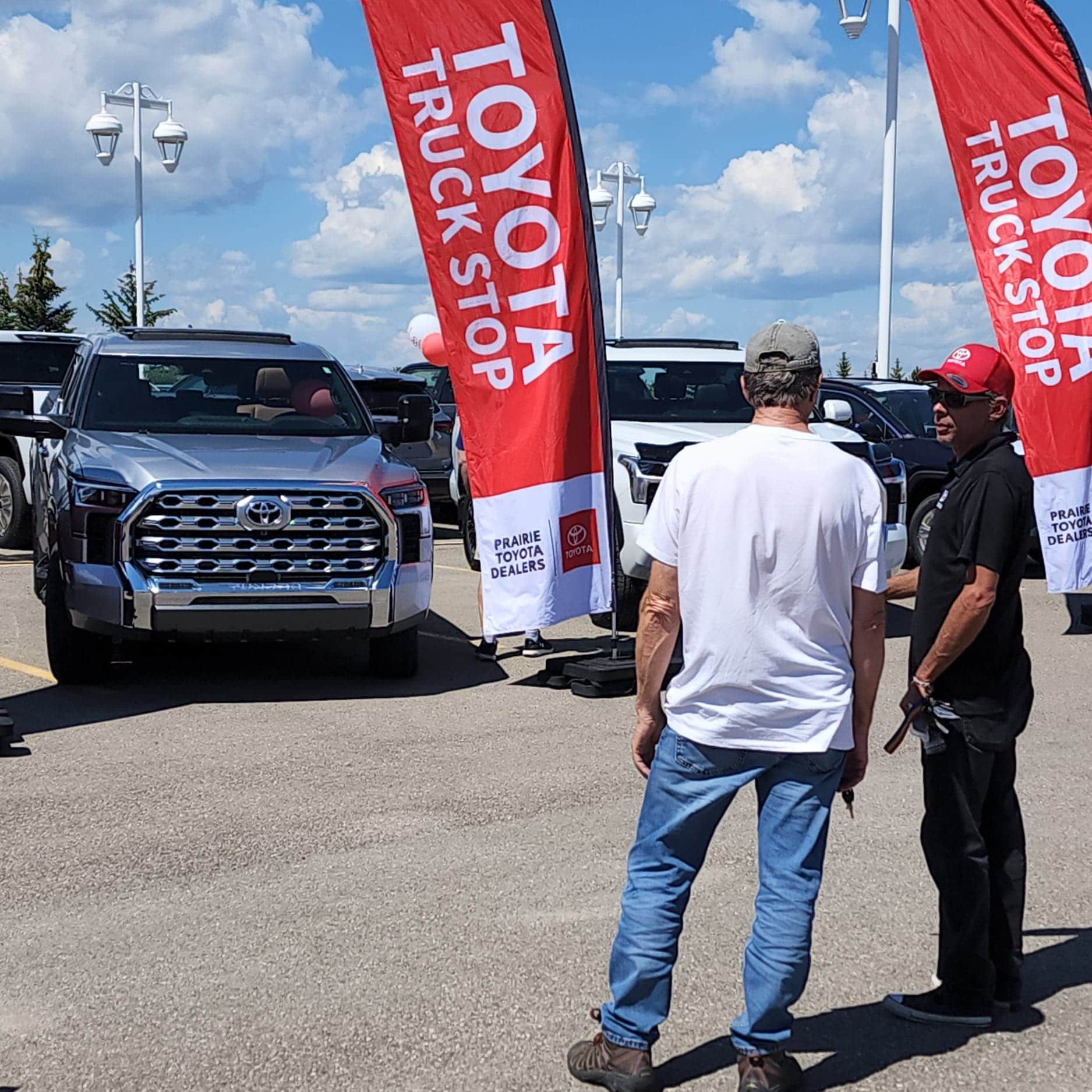 On top of the truck's showcase, we had a delicious cookout featuring Rocky Mountain BBQ Catering, providing courtesy food and drinks to all the attendees. It was amazing!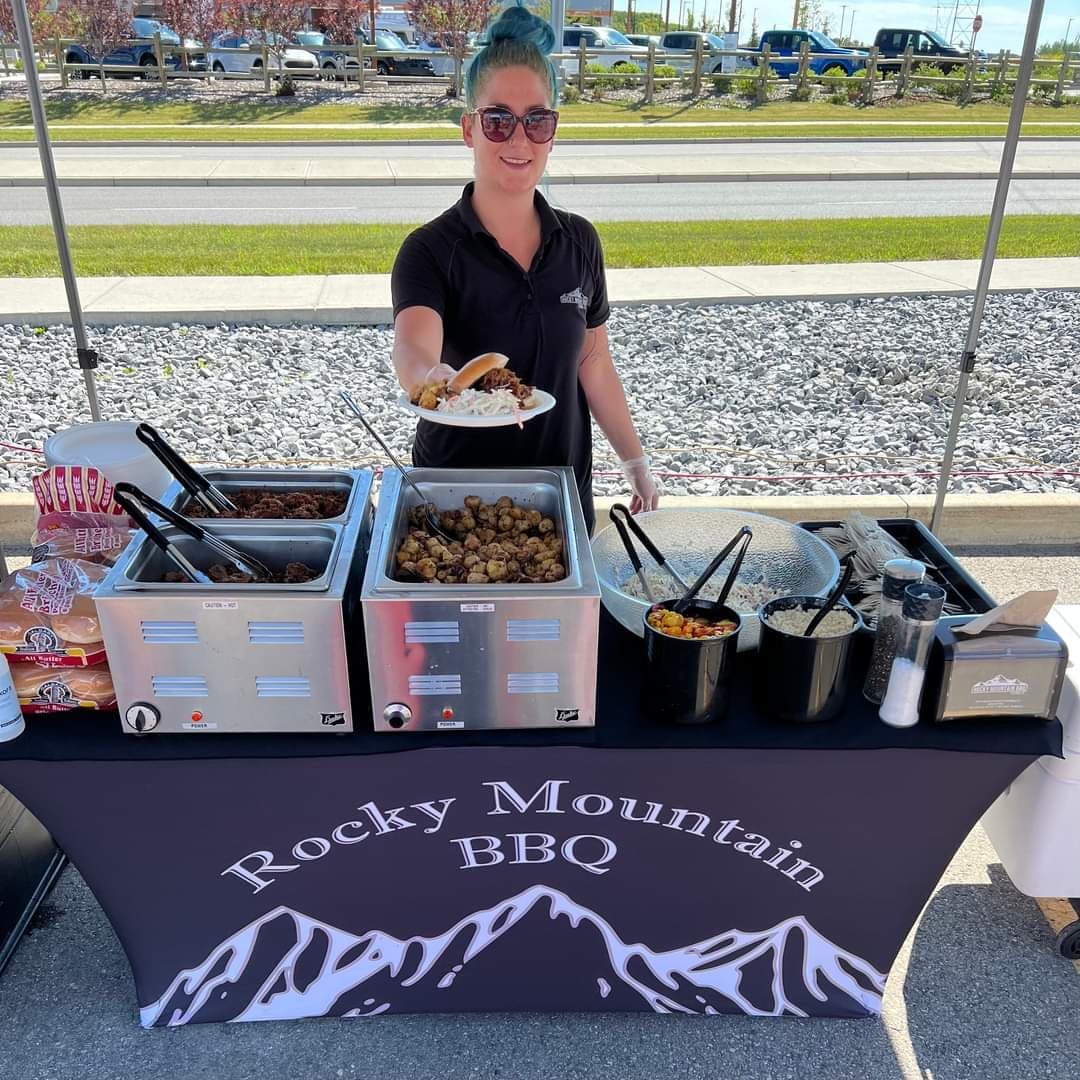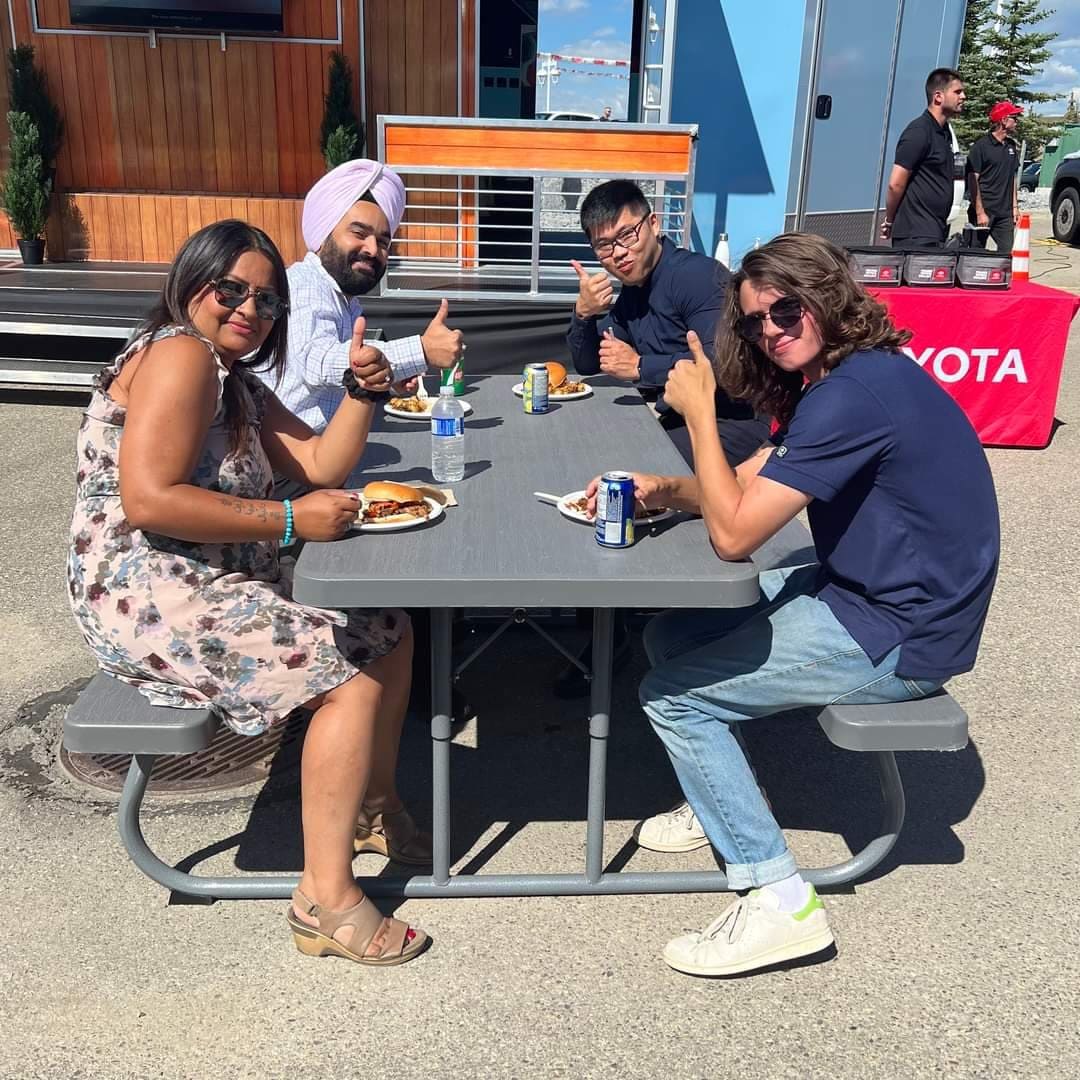 To make the experience even better, we had the presence of other vendors like Vintage Fork Tea with their fantastic variety of tea and treats. Sirius SXM was entertaining the audience with a spinning wheel and details on their newest service options.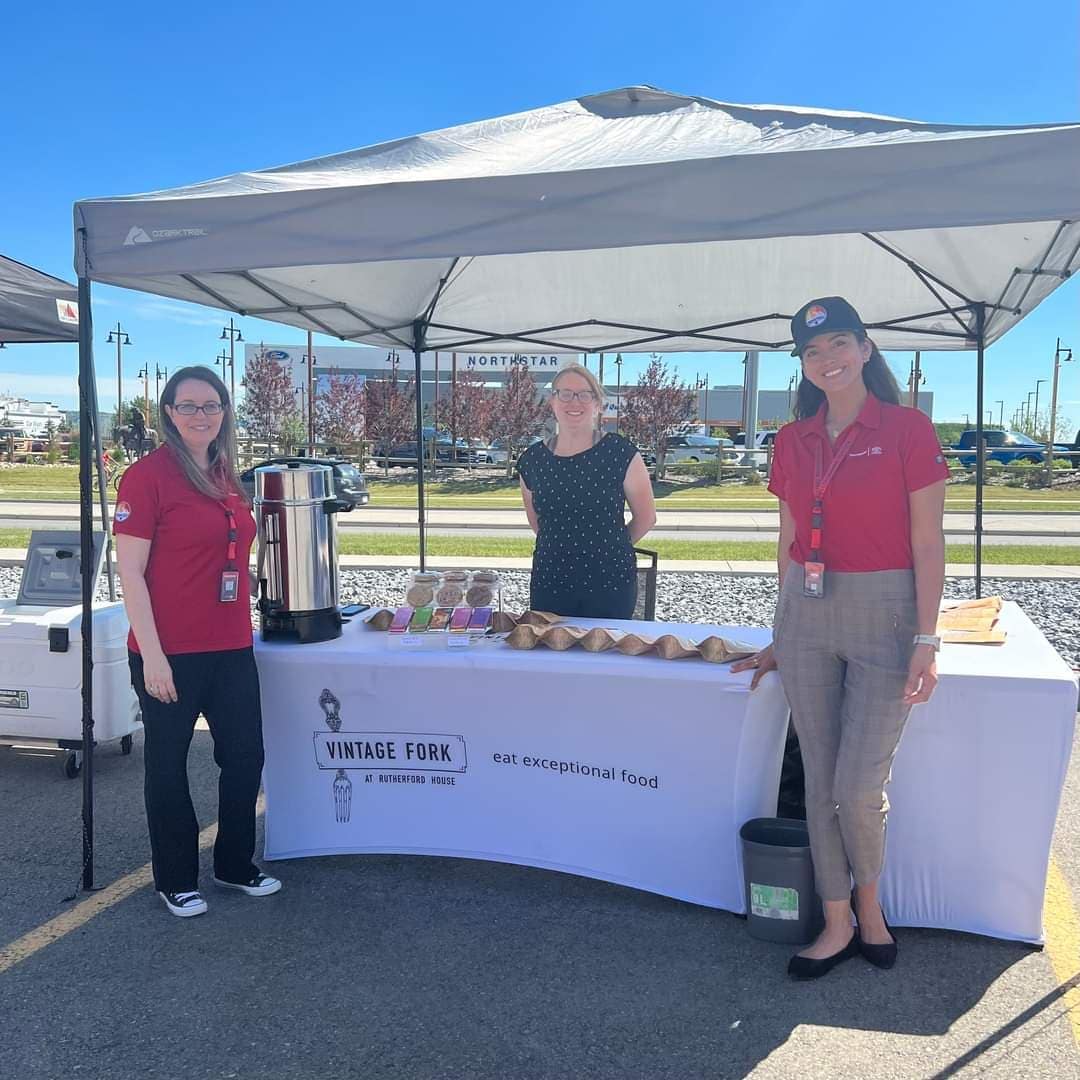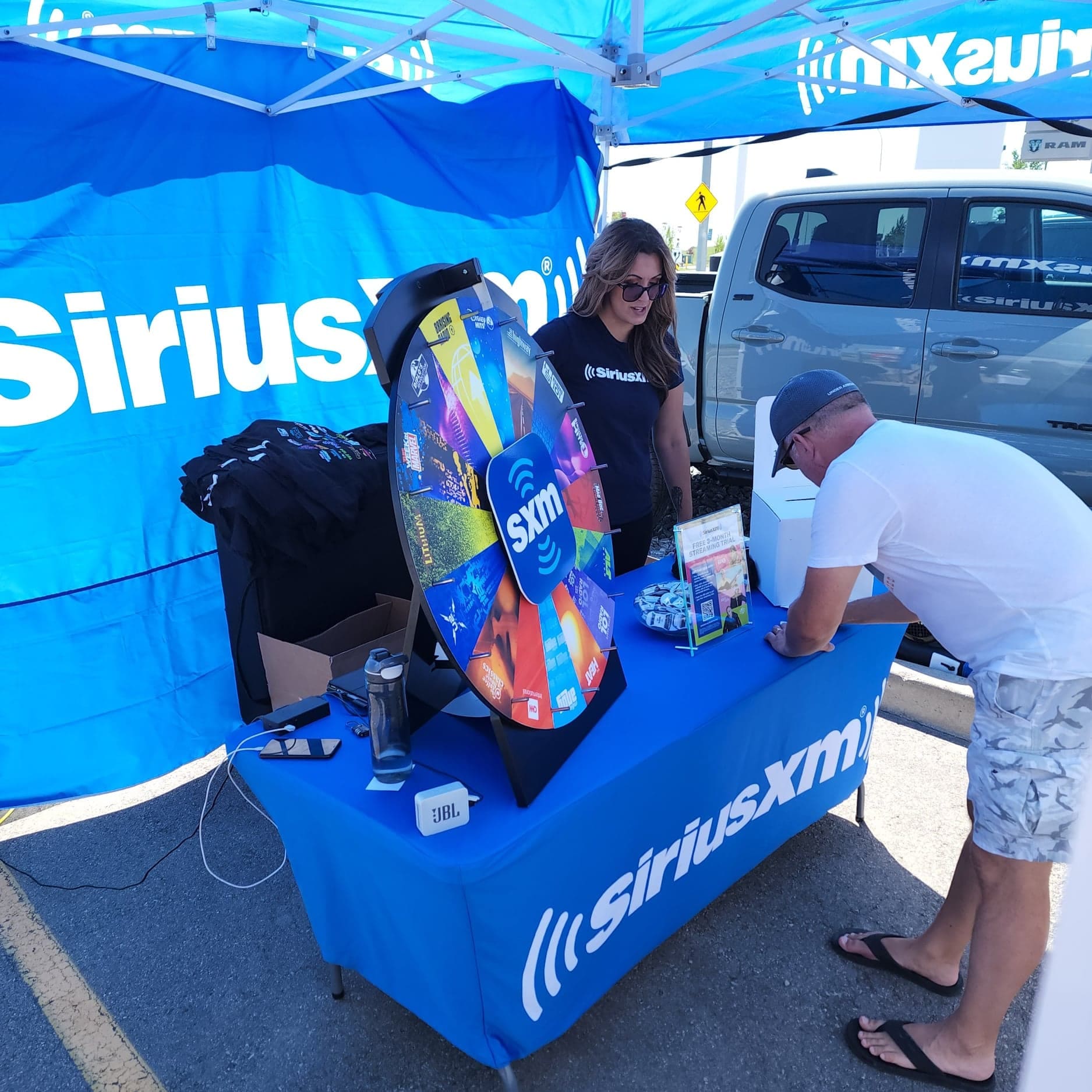 All our guests receive some Toyota swag giveaways, and they enter a contest for the chance to win a Yamaha ATV, gift cards, or even a luxurious trip for 2 to enjoy 4 nights at the 5 stars of Manitoba's Kississing lake lodge resort!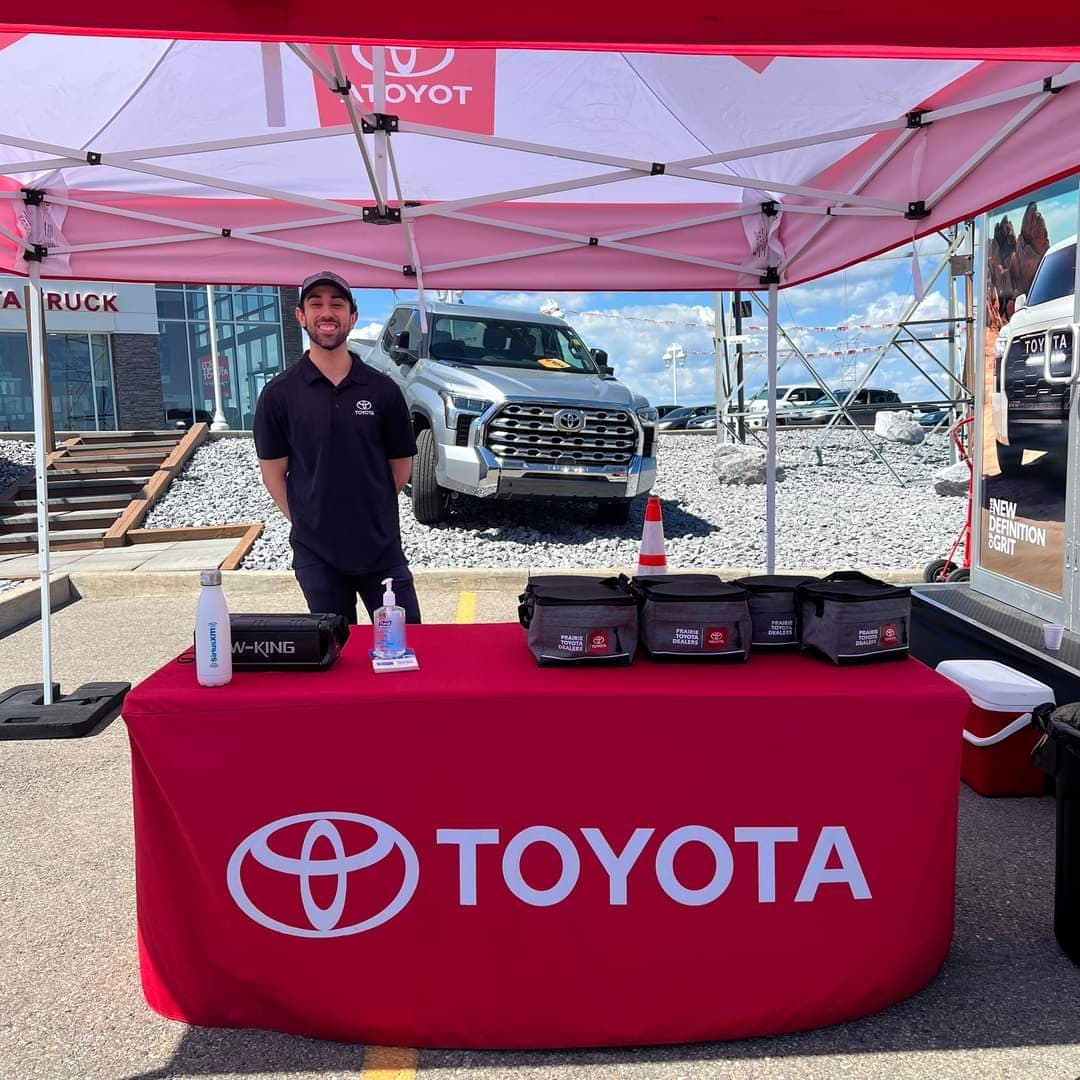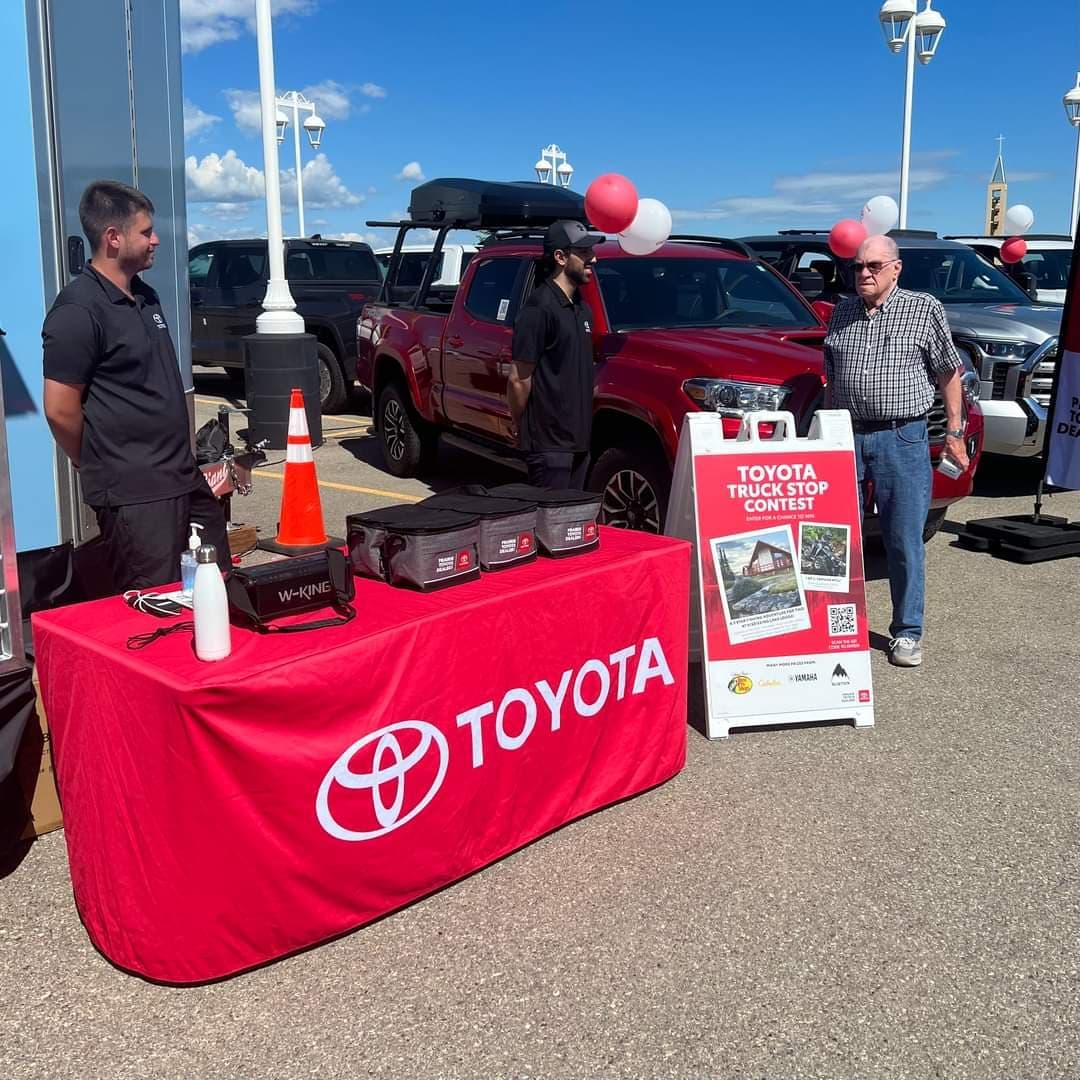 It was a festive day and a great opportunity for our sales team to engage with potential customers and the community in general while showcasing our trucks.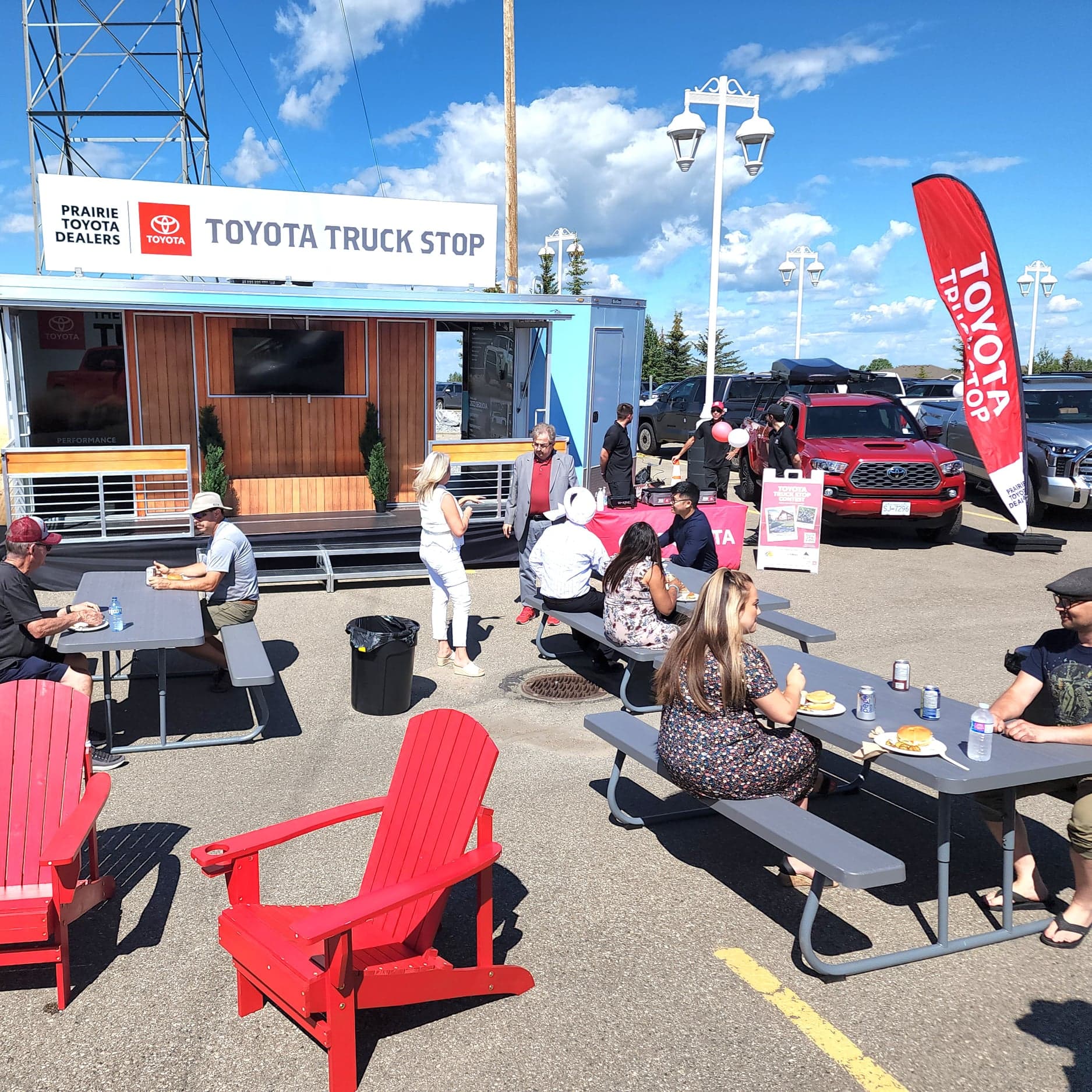 Cochrane Toyota
8 River Heights Drive
Cochrane, AB
T4C0N8