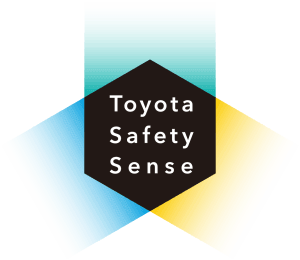 Designed to Keep You, Your Passengers, and All Who Share the Roads Safer
Toyota believes that no matter the destination, everyone deserves to arrive safely. That's why Toyota Safety SenseTM 1 (TSS) is standard on virtually all Toyota models. TSS is an advanced suite of active safety designed to support driver awareness, decision making, and vehicle operation.
Packaged together in an integrated system, TSS helps address three key areas of accident protection: preventing or mitigating frontal collisions, keeping drivers within their lane, and enhancing road safety during night-time driving.