Toyota Brakes
Posted on April 10, 2023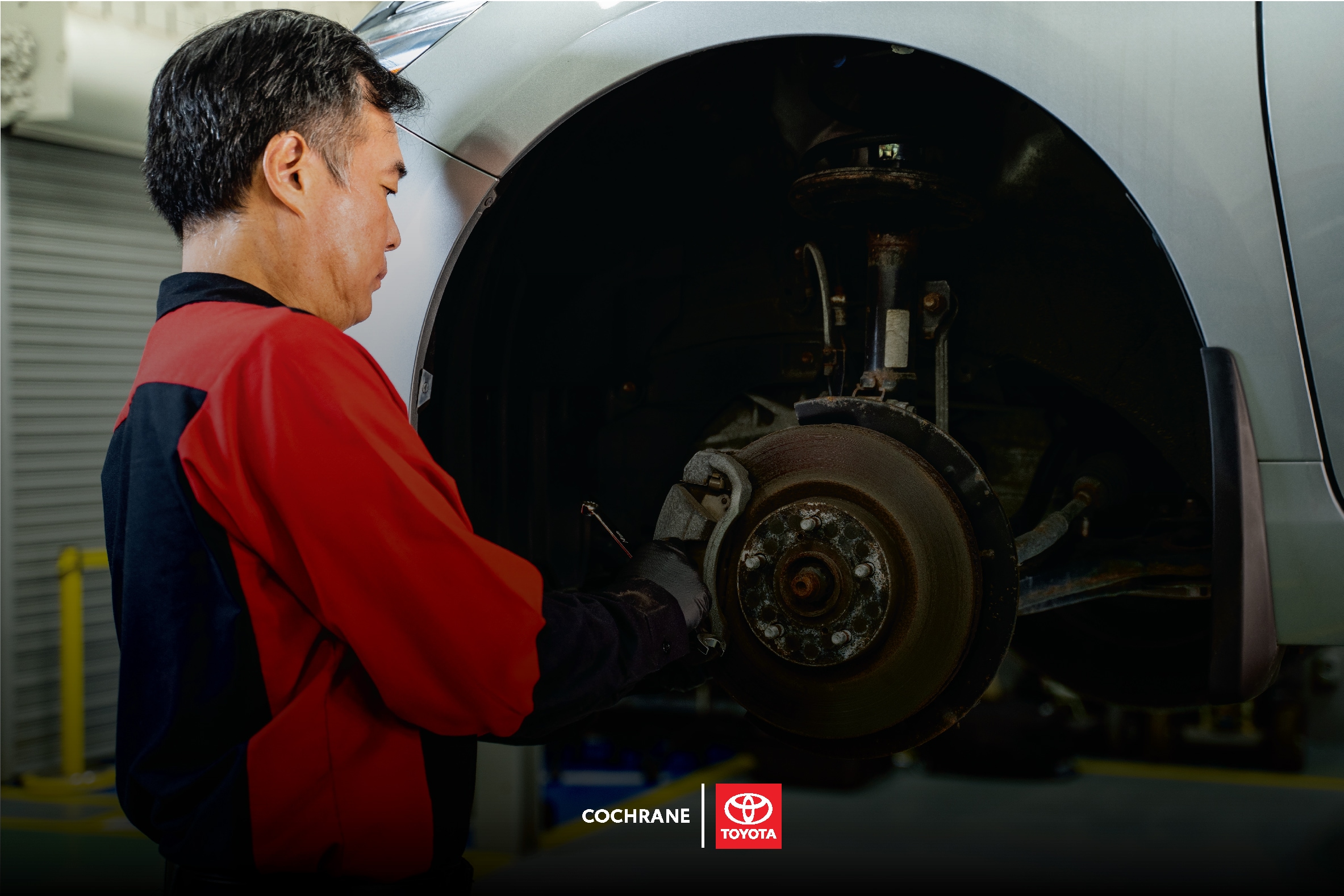 Toyota Brakes | Cochrane Alberta
When it comes to driving, brakes are one of the most crucial components of your vehicle. They ensure that you can stop your car safely and quickly when needed. That's why it's important to ensure your brakes are in good condition. If you're in Cochrane, Alberta, and need brake maintenance or repairs, Cochrane Toyota is the perfect place to visit. Located at 8 River Heights Drive, they offer a range of brake services to keep your Toyota running smoothly.
Here are some of the services Cochrane Toyota offers for Toyota brakes:
1-Brake inspections: Cochrane Toyota's technicians are trained to inspect your brakes and identify any issues that need to be addressed. They can assess your brake pads, rotors, callipers, and other components to ensure that your brakes are functioning correctly.
2-Brake pad replacements: Brake pads are an essential part of your braking system. Over time, they wear down and need to be replaced. Cochrane Toyota offers brake pad replacements to keep your vehicle running safely and efficiently.
3-Brake fluid replacements: Brake fluid is essential for maintaining the performance of your braking system. Cochrane Toyota's technicians can check the level and condition of your brake fluid and replace it if needed.
4-Brake repairs: If your brakes are making unusual noises, vibrating, or not stopping your vehicle as quickly as they should, it's time to bring your Toyota to Cochrane Toyota for repairs. Their technicians can diagnose the issue and make the necessary repairs to get your brakes back in top condition.
At Cochrane Toyota, they understand the importance of maintaining your Toyota brakes. They use only high-quality Toyota parts and employ skilled technicians to ensure that your brake service is done right the first time. They also offer competitive pricing, so you can be sure you're getting a great deal.
In addition to brake services, Cochrane Toyota offers a range of other services to keep your vehicle in top condition. These services include oil changes, tire rotations, battery replacements, and more. Their service team is committed to ensuring that your Toyota stays on the road for as long as possible.
In conclusion, your Toyota brakes are critical for your safety on the road. Cochrane Toyota, located at 8 River Heights Drive, is the perfect place to visit for brake inspections, repairs, and maintenance. Contact them today to schedule your next service appointment and ensure your Toyota brakes are in top condition.
Make | Things | Better
Learn More: http://bit.ly/3IuHbBA
(403) 932-9900
8 River Heights Dr. Cochrane, AB T4C 0N8