PRESIDENT'S CHOICE AWARD 2021
PRESIDENT'S CHOICE AWARD 2021
Posted on April 6, 2023
Cochrane Toyota thanks the community after winning President's Choice award.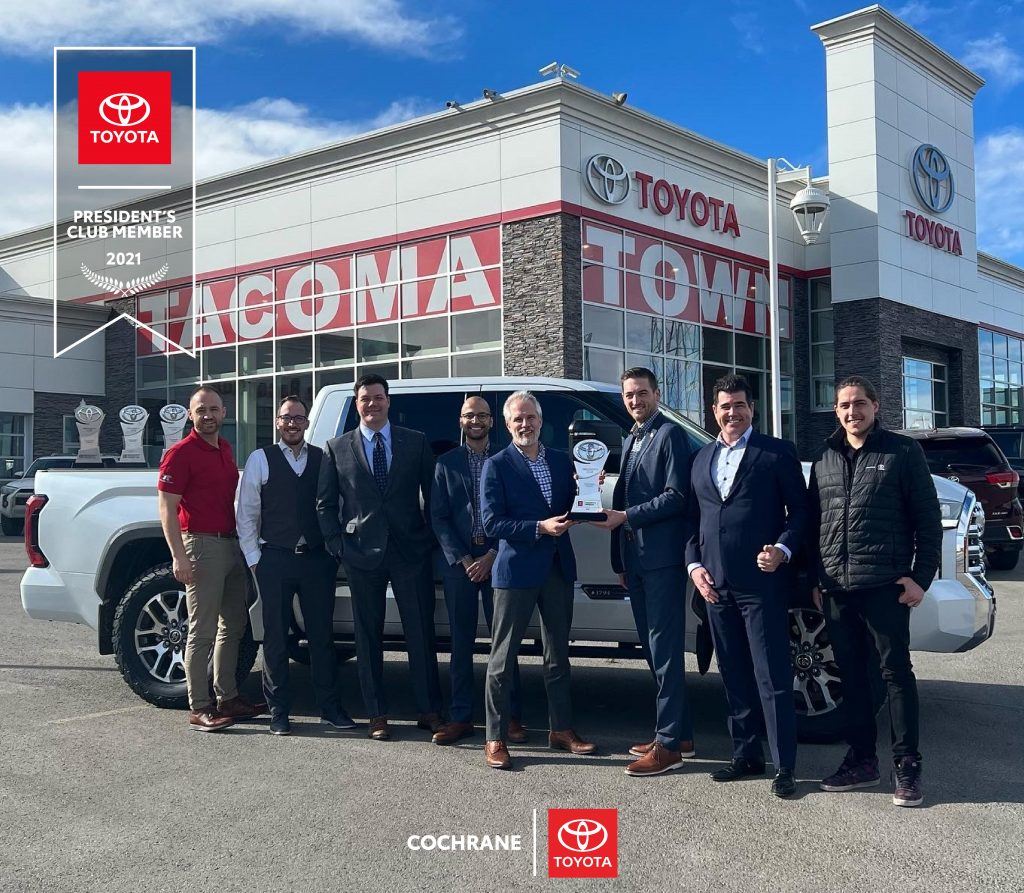 COCHRANE, AB – The Cochrane Toyota team wants to thank its customer for their continuous support after being awarded the Toyota President's Choice award for the third year in a row. Cochrane Toyota recognizes that this would not be possible without the consistency and resiliency of Cochranites and the surrounding community. The organization cannot achieve such an award without the warmth and growth given by its customers.
The President's award honours dealerships that excel in department efficiency and excellent customer service. Cochrane Toyota's customers make these tasks accomplishable because of their dedication to the organization and love for their Toyotas. The strong support of the community is the first thing Alex Baum, Dealer Principle, and Ryan Baum, General Manager, celebrate when the win was announced.
Despite the challenges and uncertainty that occurred in 2020 and 2021, the one aspect Cochrane Toyota knows it can always count on its customers. Cochrane Toyota looks forward to 2022 as its team continues its work with and for the community of Cochrane.