Cochrane Toyota Wins 2022 President Award for Operational Excellence
Cochrane Toyota Wins 2022 President Award for Operational Excellence
Posted on April 10, 2023
Cochrane, AB - Cochrane Toyota has been recognized with the 2022 President Award, ranking number 1 in Western Canada and number 10 in all of Canada among 248 participating dealerships.
President's Award honours every year, Toyota dealer that excels in all facets of their operations. It's a recognition for those going above and beyond to exceed their customer's expectations"
The President Award is the most prestigious award for Toyota dealerships in Canada. It recognizes dealerships that have demonstrated a commitment to operational excellence, customer satisfaction, and employee continuous training. The award evaluates the dealership's performance in several categories, including customer satisfaction, vehicle sales, parts and service, market share, and overall profitability.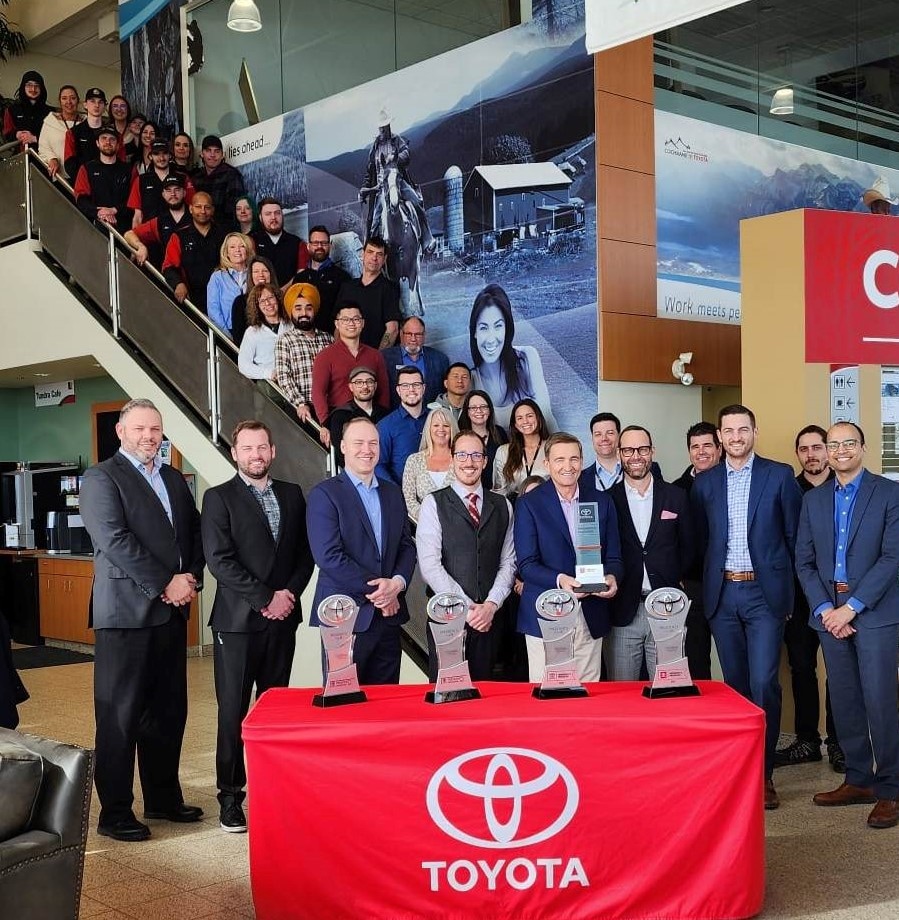 Cochrane Toyota's team is proud of the recognition and sees the award as a testament to their commitment to their customers. "We work hard every day to provide the best possible experience to our customers," said Ryan Baum, General Manager at Cochrane Toyota. "This award recognizes the dedication of our entire team to providing outstanding customer service and operational excellence, Making Things Better every day."
Toyota Canada congratulated Cochrane Toyota on its achievement. "The President Award is a reflection of a dealership's commitment to excellence across the board, from sales to service," "Cochrane Toyota has demonstrated that they are committed to high standards and providing the best experience to their customers."
Cochrane Toyota has been serving the Cochrane community since 2010 and is committed to providing exceptional products and services to its customers. The dealership is committed to building strong relationships with its customers and the community providing them with the best buying and servicing experience.
In conclusion, Cochrane Toyota's recognition with the President Award for Operational Excellence is a testament to its hard work and dedication to ensuring that its customers get the best possible experience. The dealership is committed to continuing to provide exceptional products and services to its customers and maintaining its position as one of the top Toyota dealerships in Western Canada.