Bike-A-Thon wraps up at Cochrane Toyota
Bike-A-Thon wraps up at Cochrane Toyota
Posted on April 10, 2023
Last weekend Cochrane Toyota had an incredible turned out while hosting the wrap-up of the Bike-A-Thon event. We enjoyed the opportunity to connect with the community, excited to support a meaningful project that will benefit our beloved town move toward the future.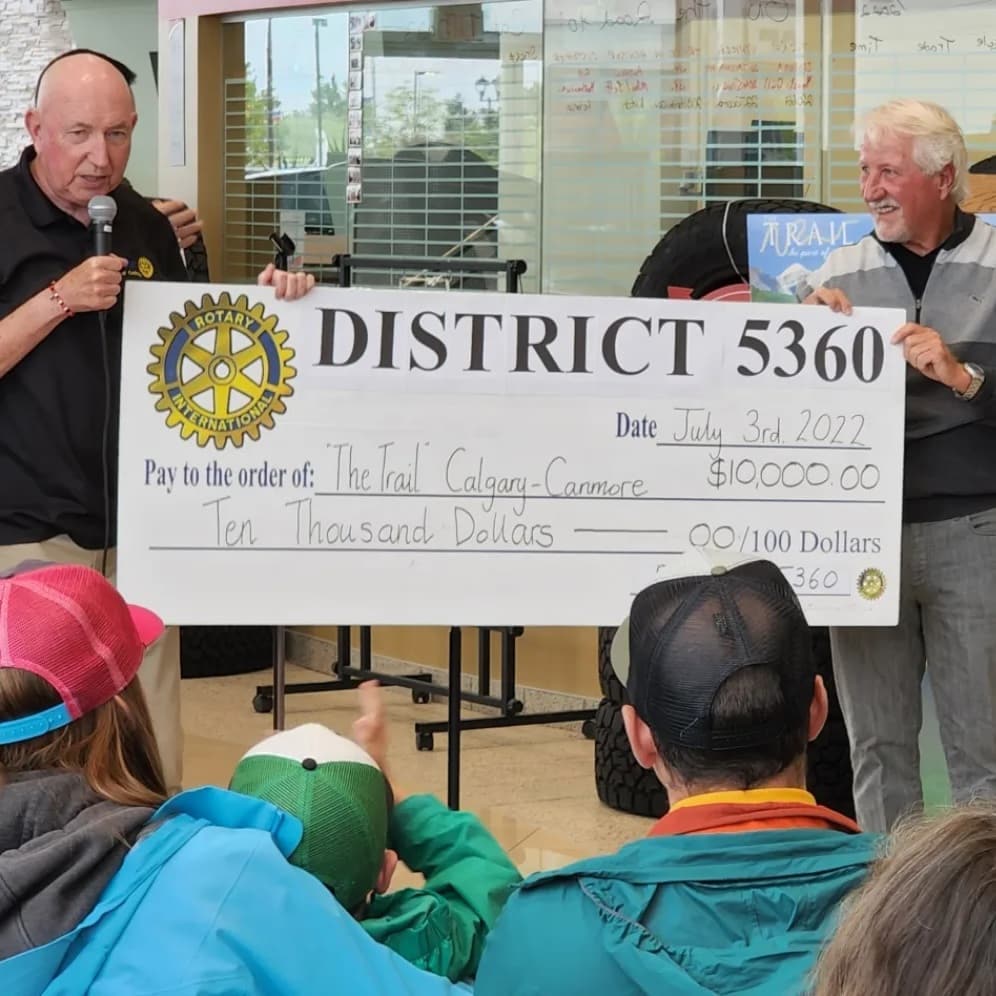 Through June, Cochranites have engaged in some friendly bicycle-based competitions to raise funds for a completely paved recreational pathway between Cochrane and the city. The month-long fundraiser wrapped with hot dogs, snacks and giveaways at Cochrane Toyota on July 3. The fundraising total was announced as ending a friendly competition between Mayor Jeff Genung and Banff-Airdrie MP Blake Richards.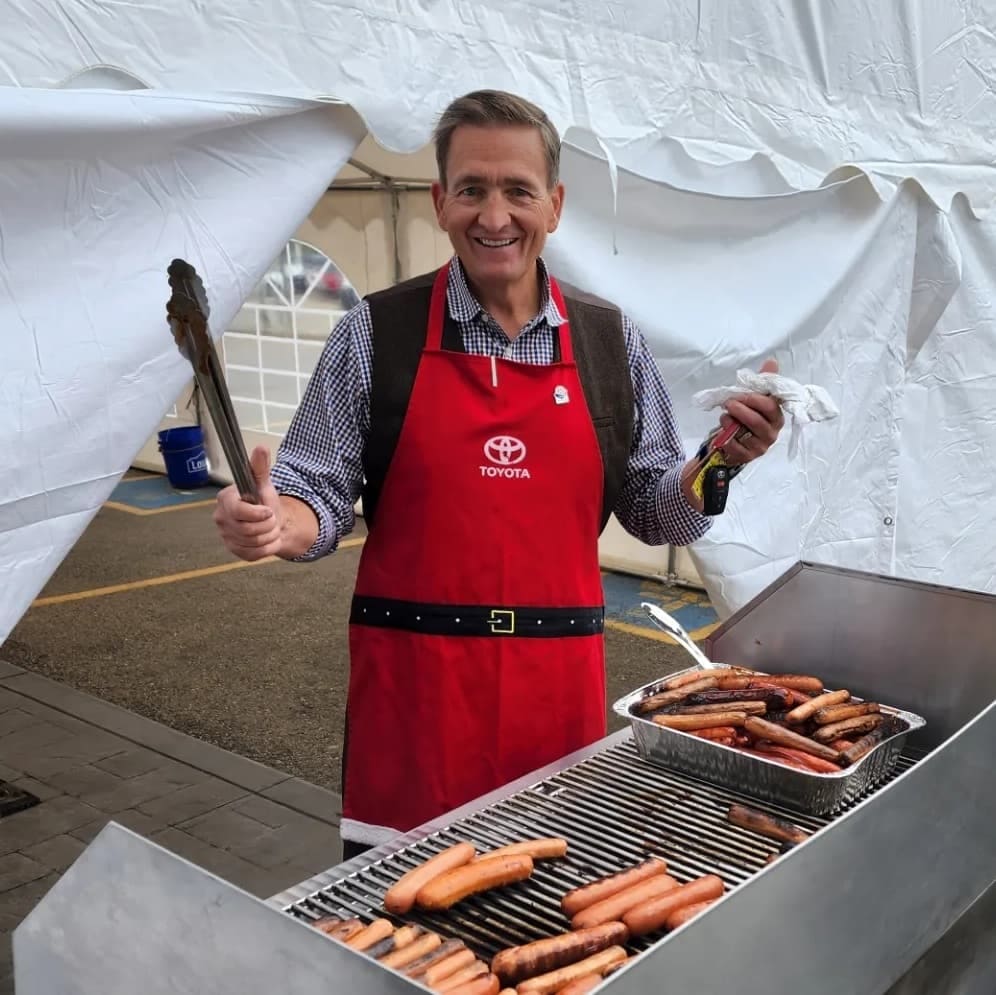 Nearly $27,000 was raised for Cochrane to Calgary trail project. Thanks to a $10,000 donation from the Rotary International District 5360.  With Sport 4 Life Cochrane's active participation, about $10,000 in prizes were given away by Garmin Canada and Big Hill Cycle, including a $4,000 E-Bike.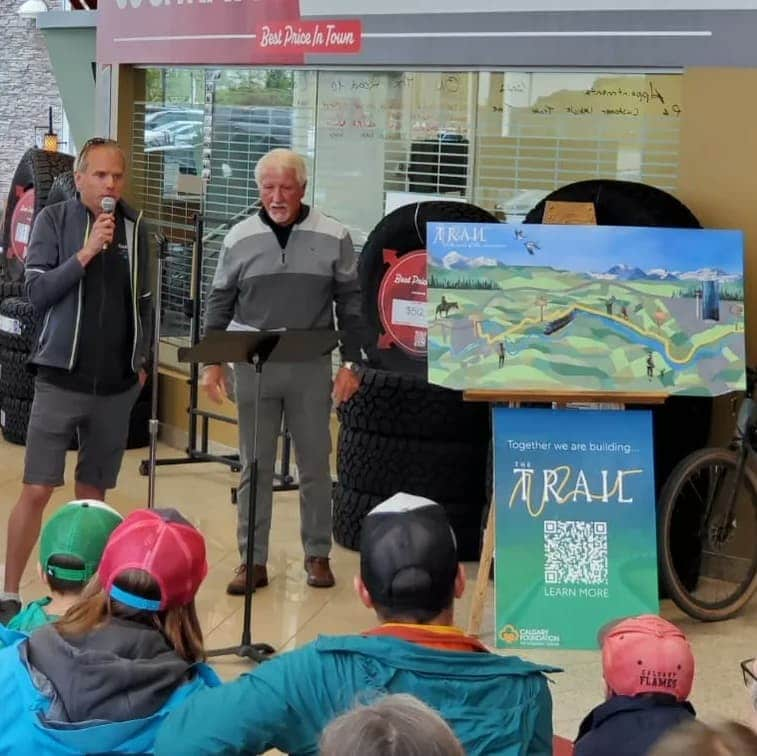 Much of the Cochrane-Calgary pathway already exists, running through Glenbow Ranch Provincial Park south of Highway 1A. The current goal is to have the path completed by 2025. A longer-term goal would see a complete paved pathway out to Canmore, where it would meet the Legacy Trail that runs to Banff.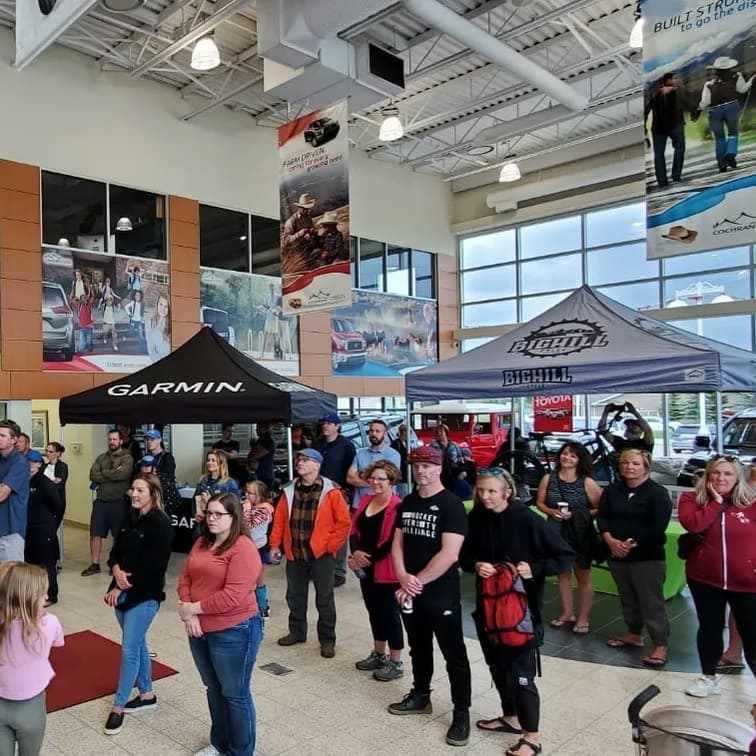 "This is and will always be a people's project – it's built for the people, by the people," said organizer Dan Kroffat. Thanks to everyone that was part of this initiative and its success.
Cochrane Toyota
8 River Heights Drive,
Cochrane, AB
T4C0N8