Ambrose University Golf Classic 2022
Ambrose University Golf Classic 2022
Posted on April 10, 2023
Last September 2 we were part of the Ambrose University Golf Classic at the Links of GlenEagles in Cochrane is an annual event to raise funds for the scholarship and student financial aid programs. Cochrane Toyota sponsored a Hole-in-one to support our outstanding athlete students pursuing excellence through sports, values and a healthy lifestyle that contributes to our society.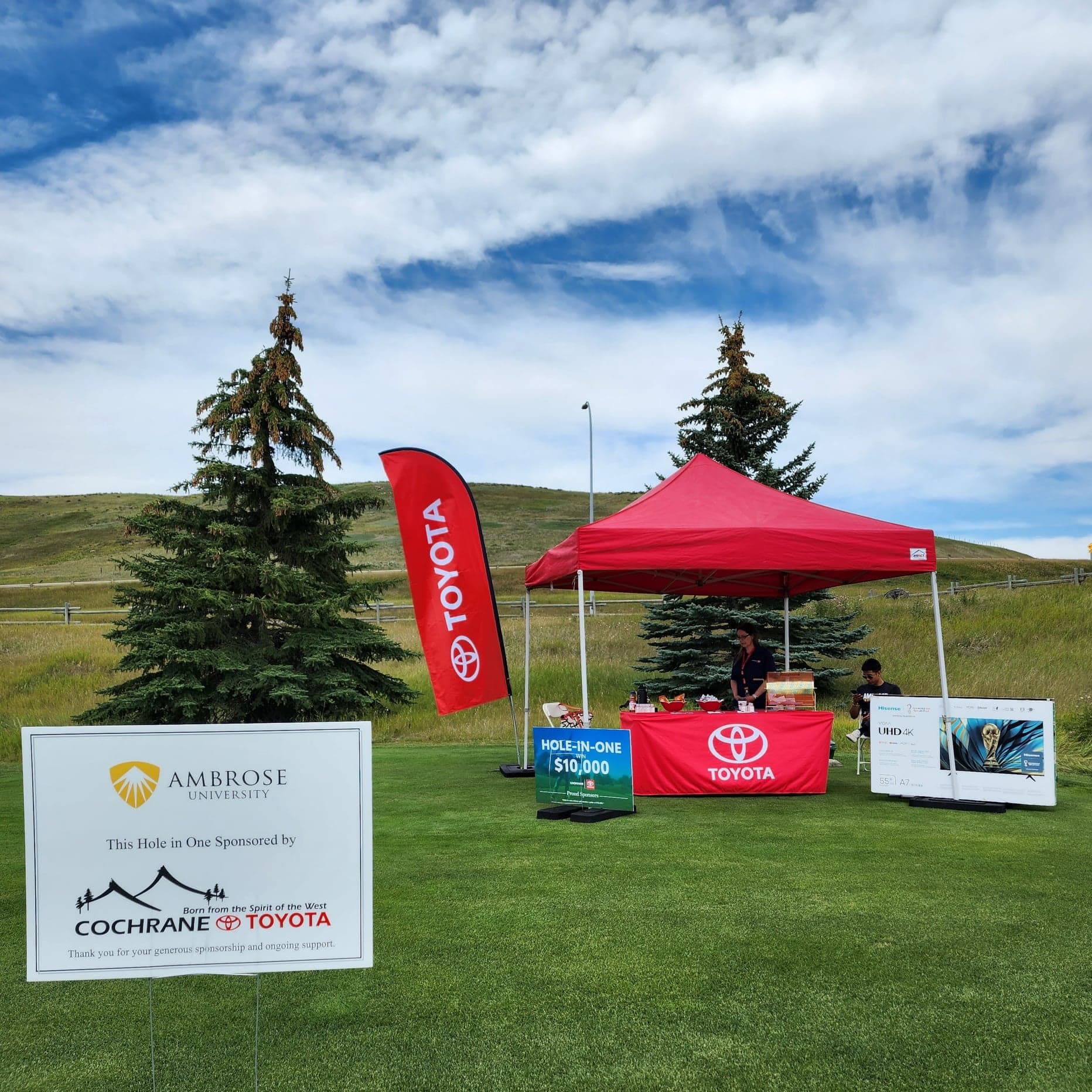 Students need support, as COVID has limited their opportunities to find summer employment to help fund their education, and as such, student aid applications have increased by 196% for this fall.
This year's tournament included an online silent auction filled with desirable items like resort retreats, NFL tickets, items signed by Paul Brandt and Hunter Brothers, and more.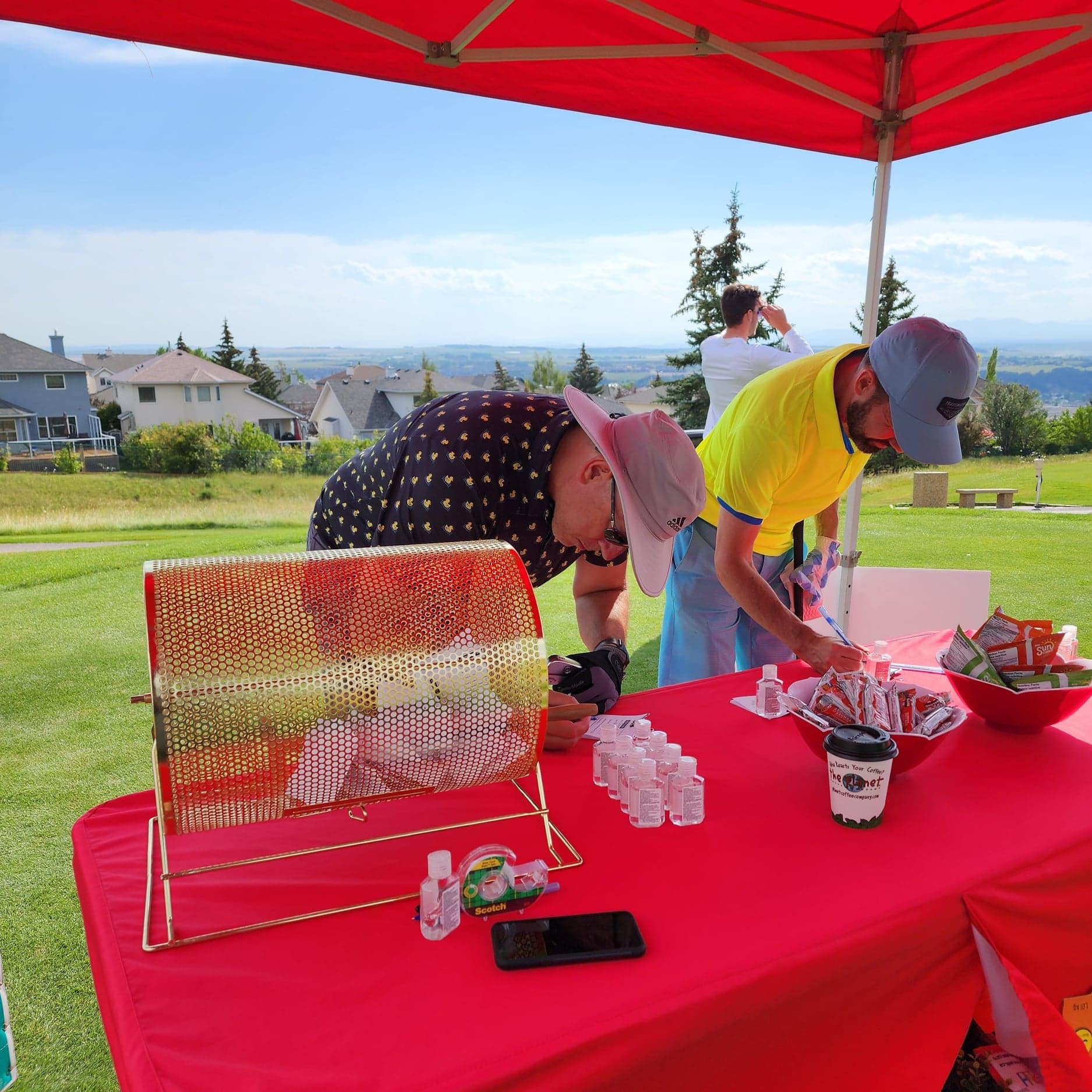 We were happy to interact with the participants and offer them some snacks and refreshments at our booth, located at the HIO. On top of having the chance to earn $10,000, we invited the teams to enter our summer draw for a chance to win a UHD 4K 55" smart TV.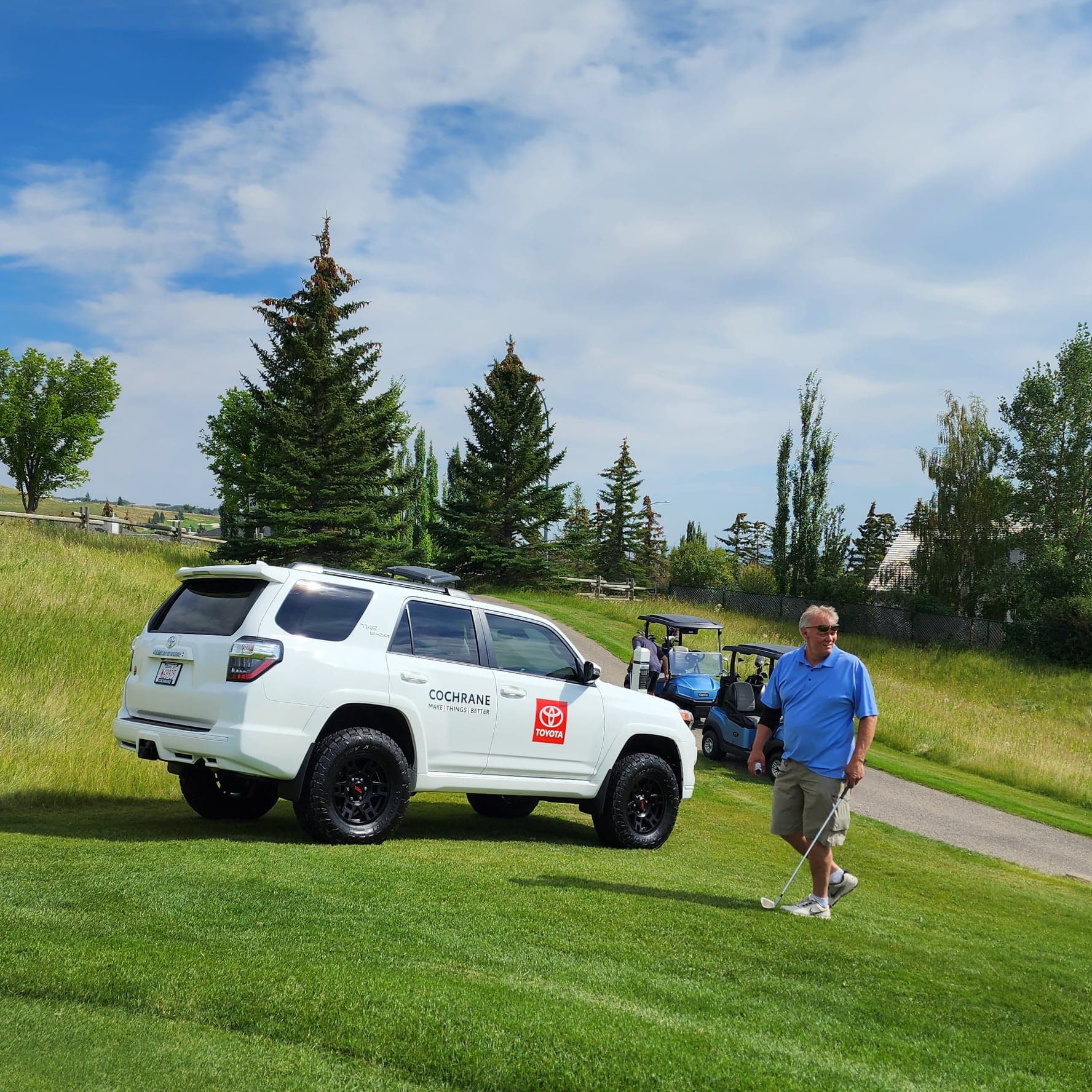 We are glad we took part in the event, as the season comes to an end, looking forward to our next few 2022 golf tournaments.
Cochrane Toyota
8 River Heights Drive
Cochrane, AB
T4C0N8