2nd Annual Mayor's Invitational Golf Tournament
2nd Annual Mayor's Invitational Golf Tournament
Posted on April 10, 2023
We were happy to be part of the Big 2nd Mayor's invitational Golf Tournament last Monday, July 25th. Looking to collect funds in support of The Trail Cochrane to Calgary project.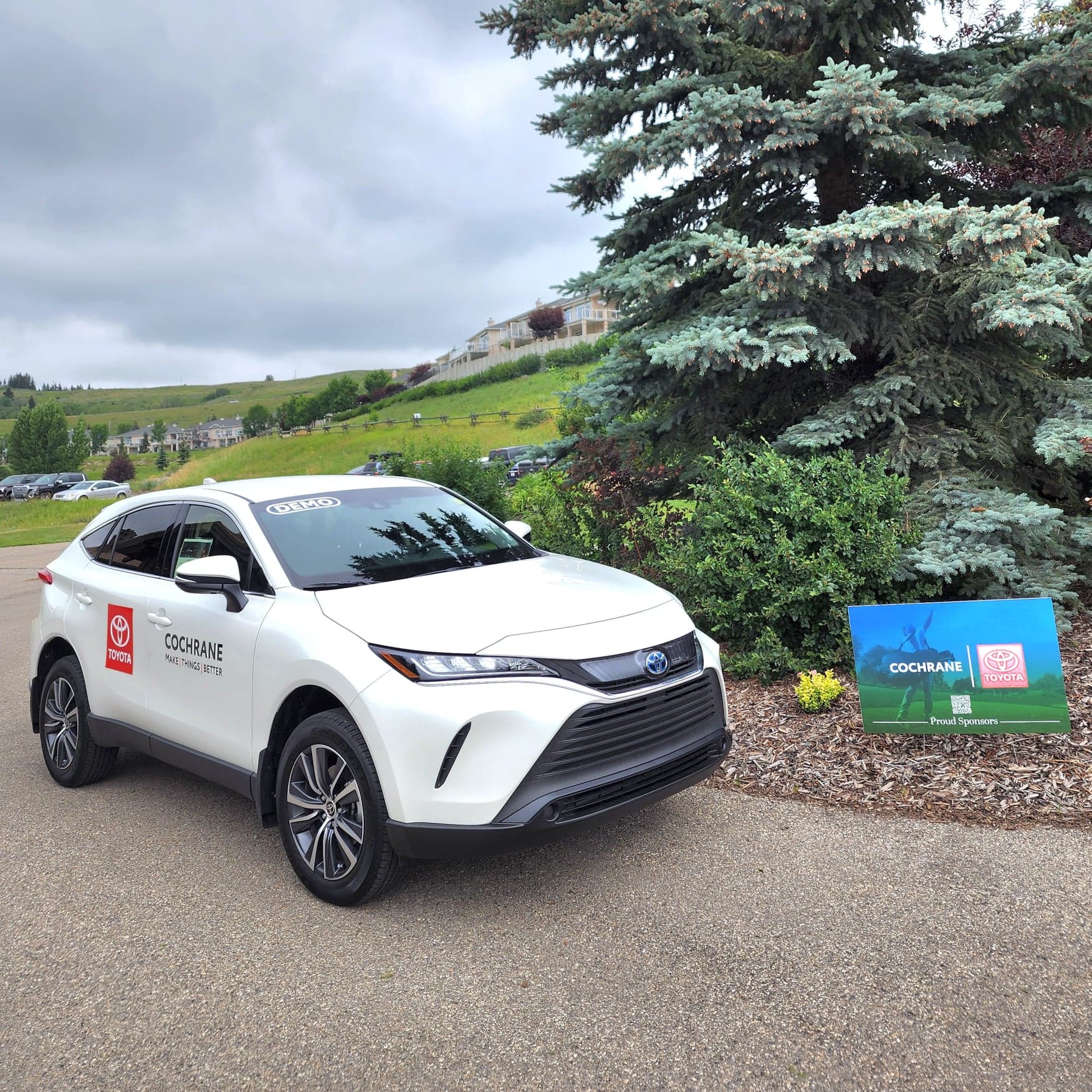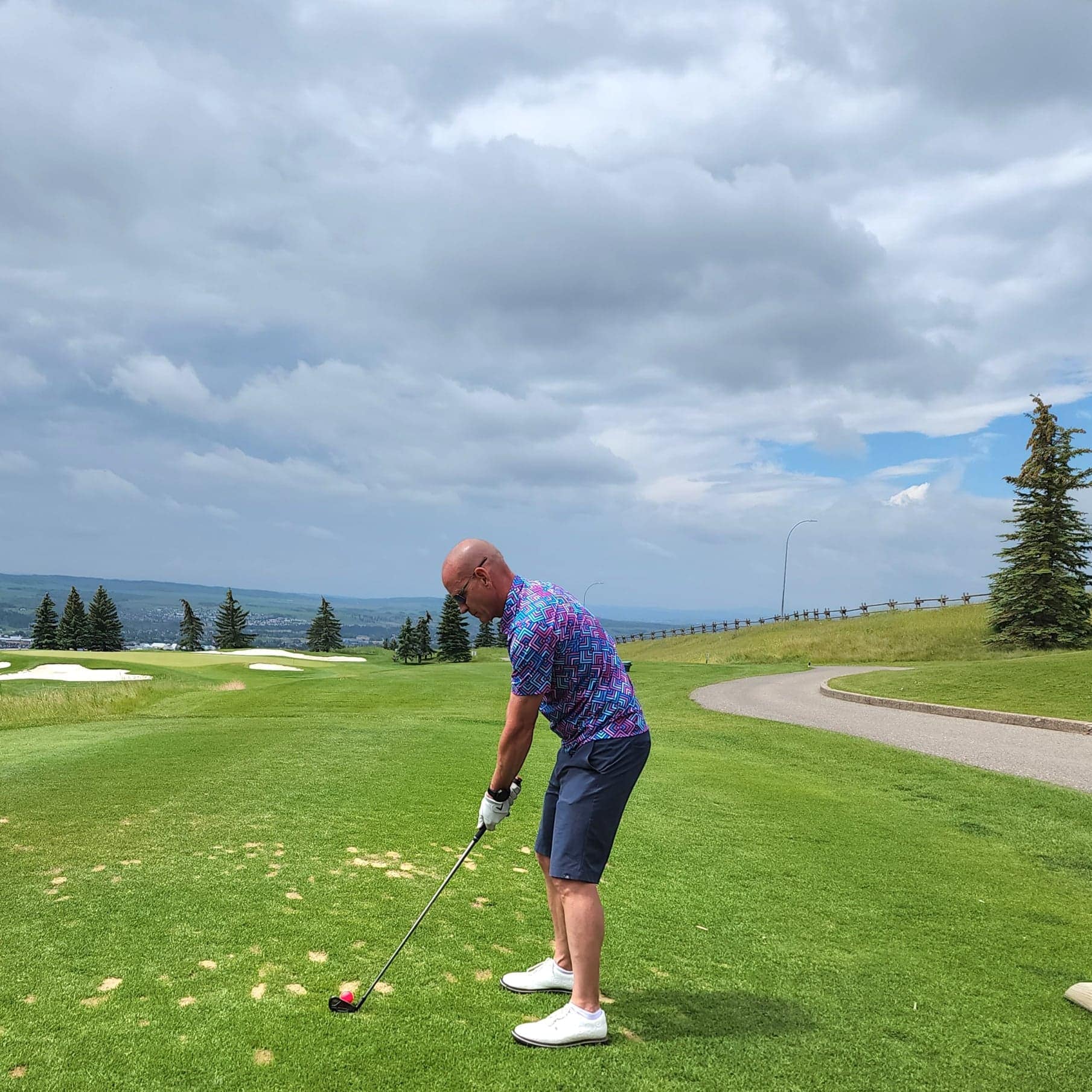 Another fun opportunity to interact with the community by supporting a good cause. Many local businesses and other organizations took part and joined the tournament at the Links of Gleneagles to contribute to this meaningful purpose.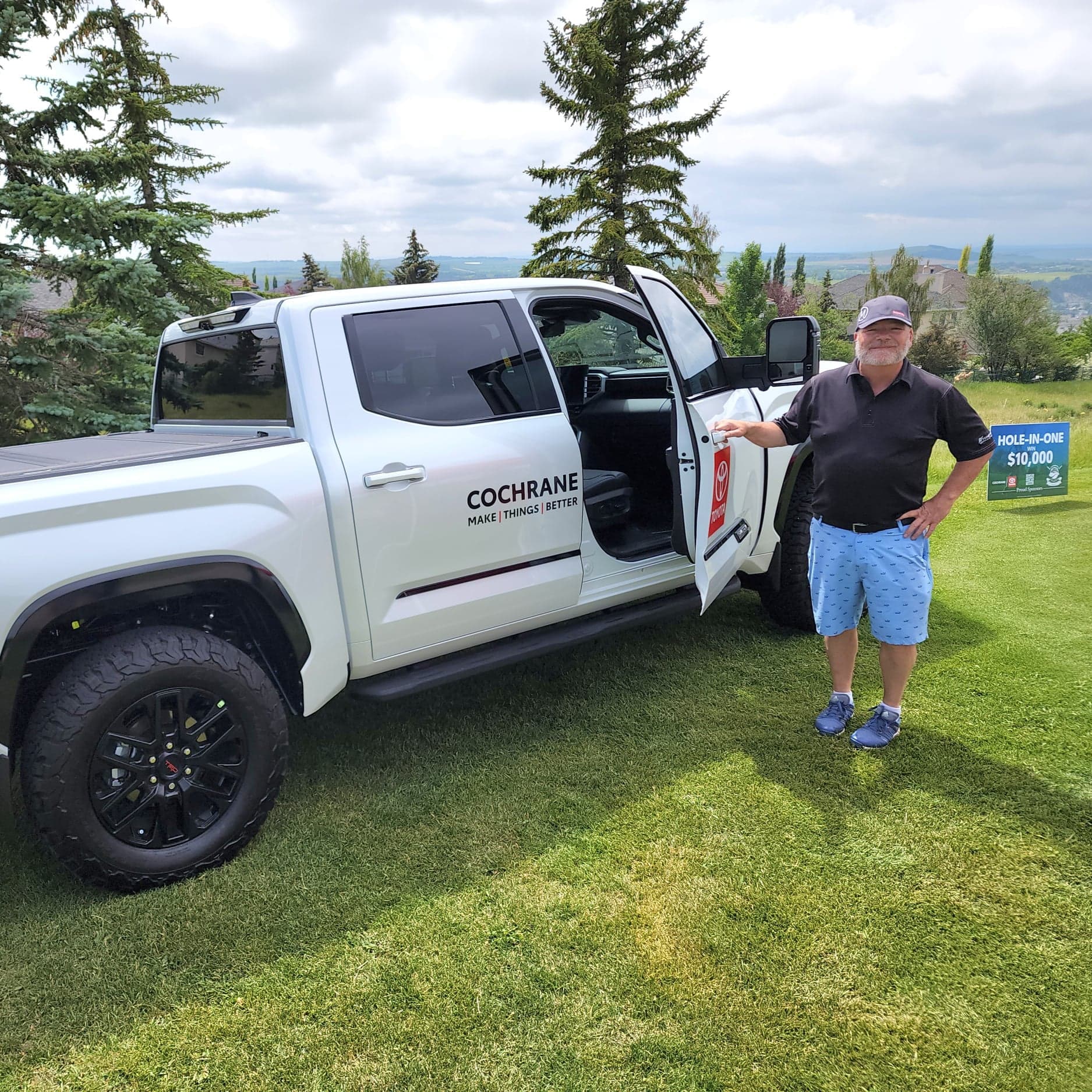 We shared an afternoon of joy while the 144 participants stopped by our booth located at Hole #3, where we offered them the chance to win $10,000 at the Cochrane Toyota Hole in One,  Also, they registered for our contest for a gift basket and a Premium detail Package, having some snacks and a good chat, while waiting for the previous team to finish their turn.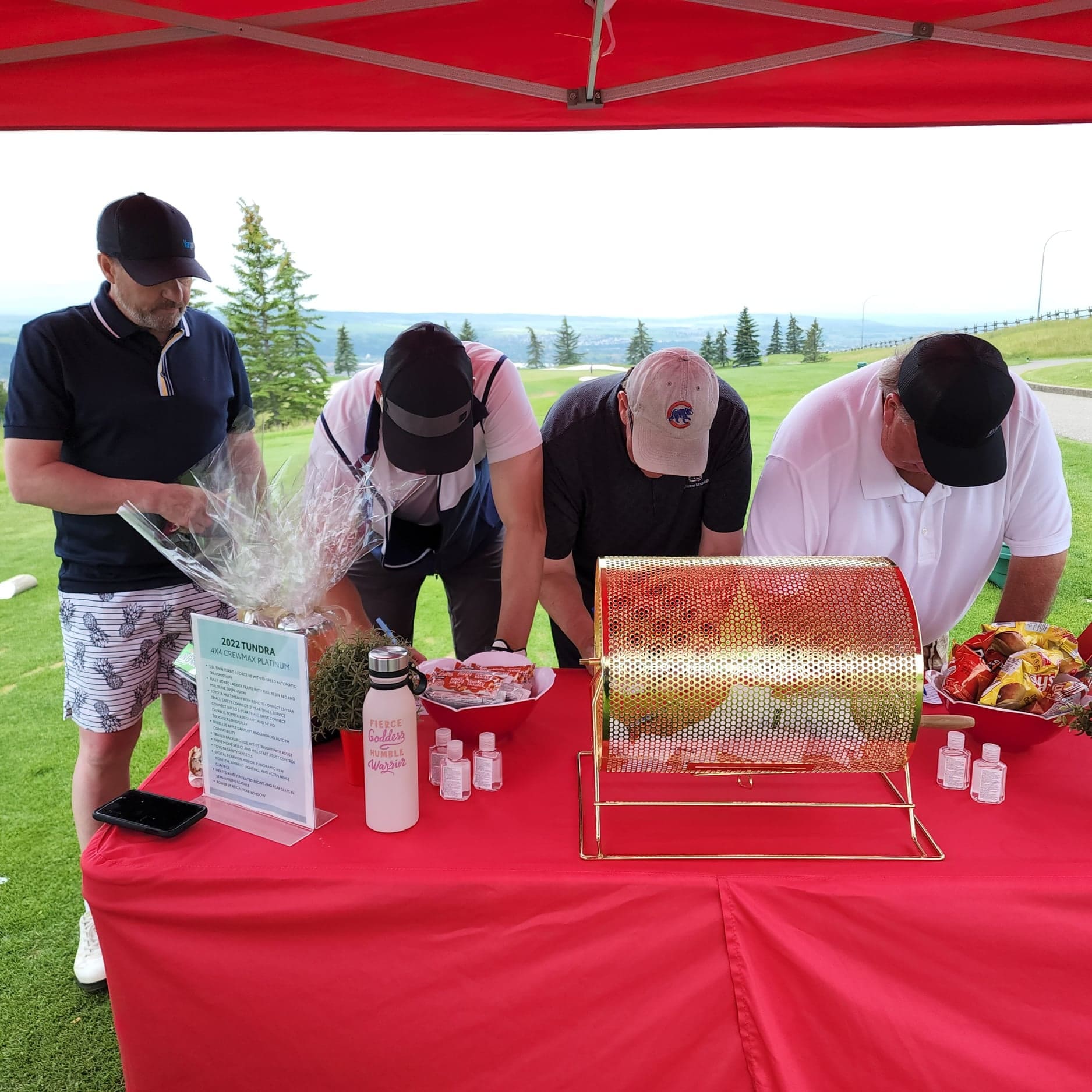 $85,000 were raised in this tournament, representing a new record. All the funds are going toward the Trail Cochrane to Calgary project. It's easy to feel the love in these people building an engaged community, and working towards a common goal.  Mayor Jeff Genung said if the event could be summarized in one word, it would be "Awesome".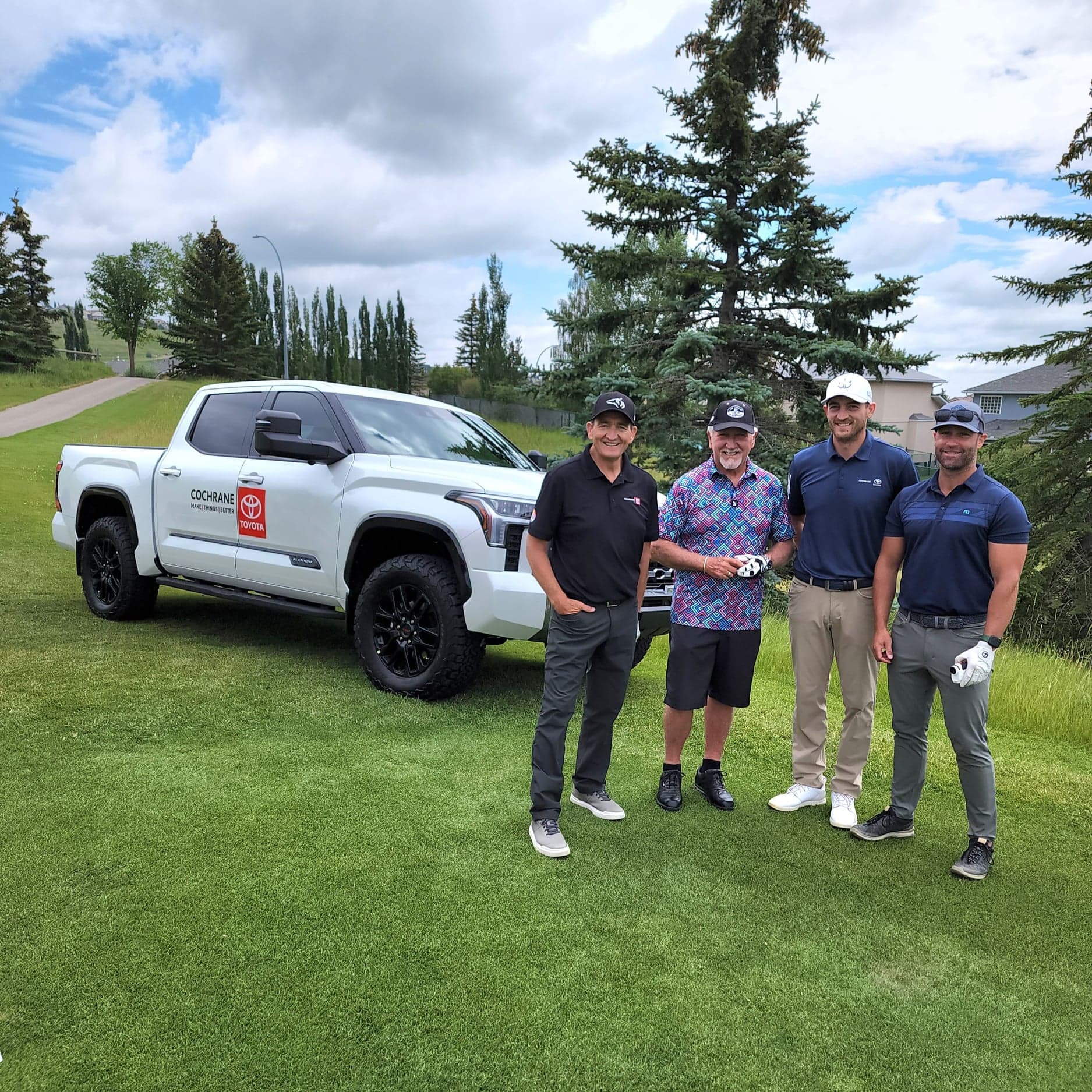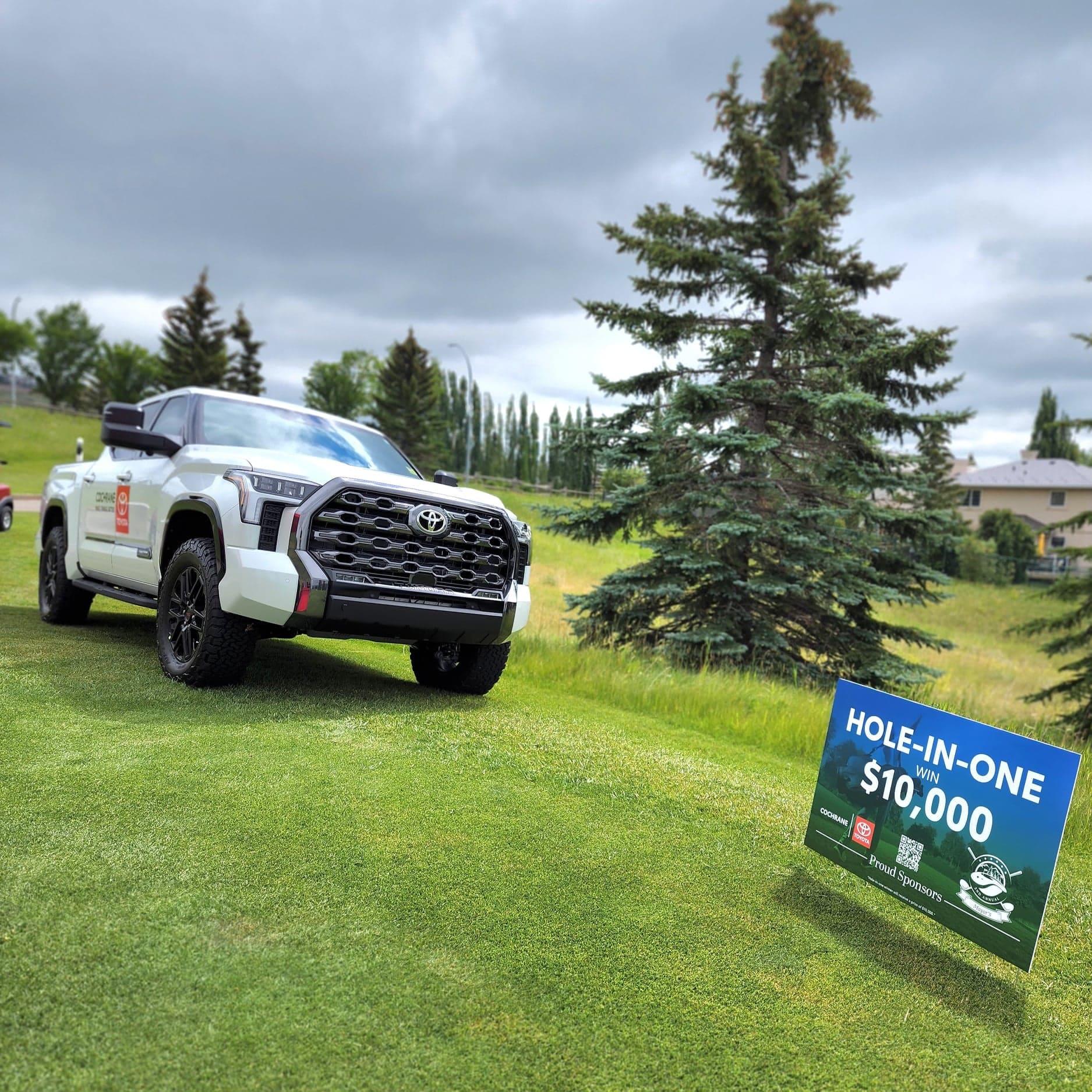 The goal of the Trail will be to connect our community to Calgary through the Glenbow Ranch by a three-metre paved trail as part of the Great Trail crossing our nation. The Trail Steering Committee member Dan Kroffat said the latest amount raised from the golf tournament is a big piece of what will help see the Trail through to completion.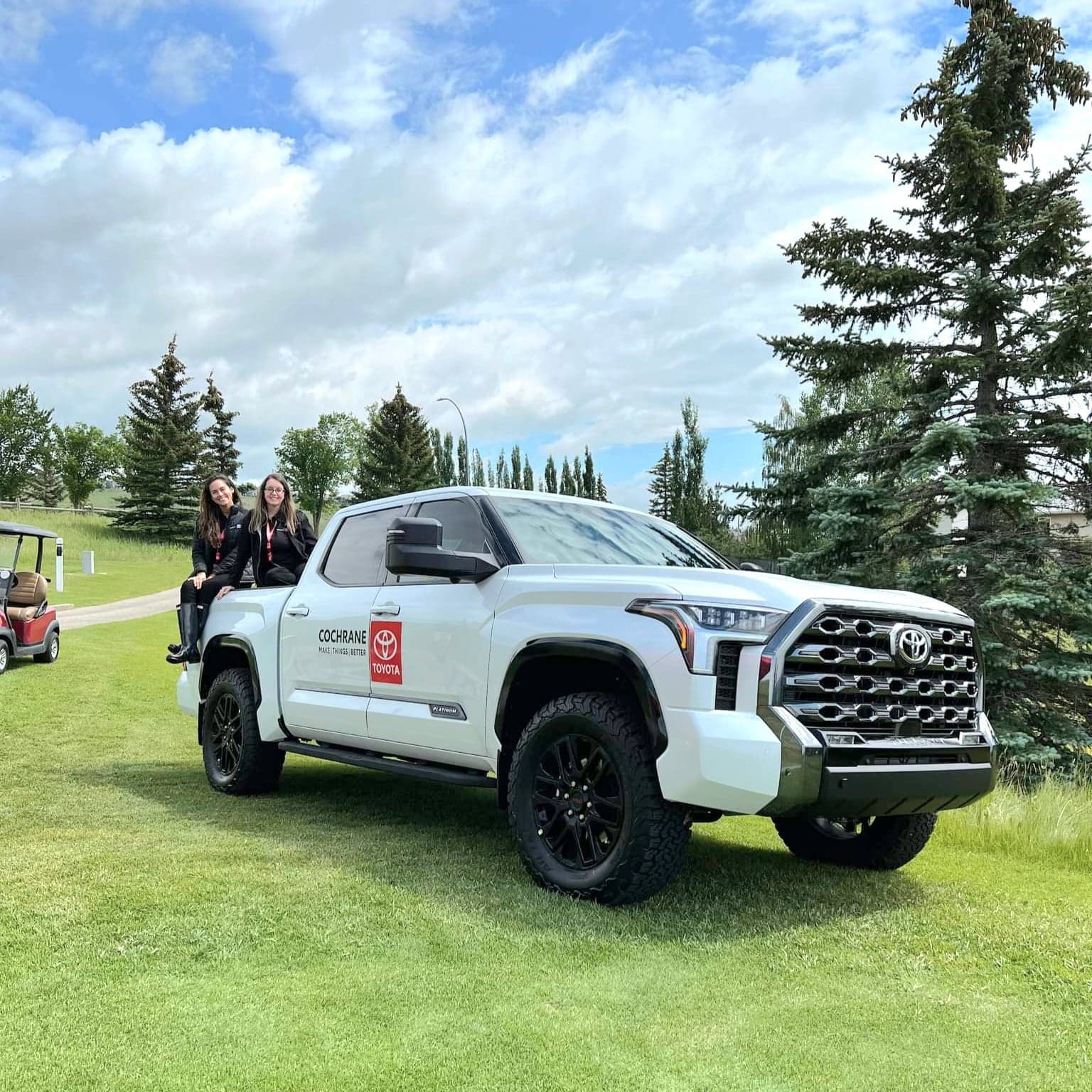 We enjoyed being surrounded by smiles and uplifted spirits, and we are already looking forward to joining the next edition in 2023. (Spoiler alert!)