At Cochrane Toyota, we strive to offer a wide selection of makes, models and price ranges of used cars, used trucks and used SUVs on our pre-owned vehicle lot.
Our current used car process allows us to fully assess the vehicles we are buying and gather from you, the current owner, valuable vehicle history information. We know that our customers shopping for a used vehicle love it when we can give them a brief history about the vehicle they are considering buying.
When we buy your vehicle we get to see it, inspect it, and find out what type of servicing have been done. We save time and money on shipping and can afford to pay you top dollar.
We want to purchase your vehicle even if you don't buy one of ours!
The conditions of the market are ideal to give you the best value for your vehicle and as we are currently looking to replenish our used vehicle inventory. We are prepared to make a top-value offers on any make or model. Contact our Sales Manager or Appraise Your Vehicle Online below.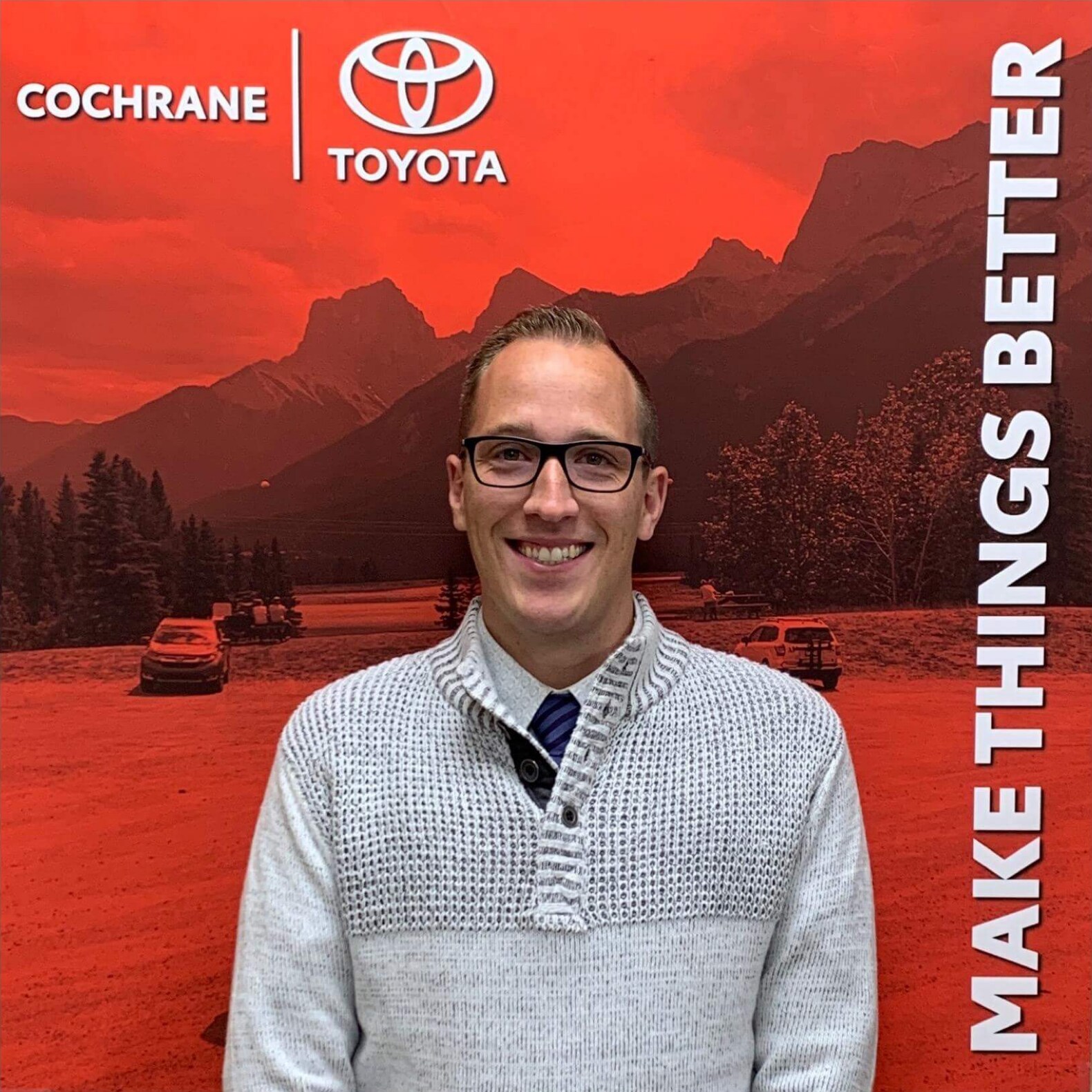 Please fill out the following information and our Pre-Owned Vehicle Sales Manager, Jordan Daybell, will be in touch with you shortly.
Make an Inquiry
Did you know you can appraise your vehicle at Cochrane Toyota from the comfort of your home?
With dealer-to-dealer digital auctions like TradeRev, we can get a price for your car so you can get in your new ride that much faster. Click the link below to start the Trade Appraisal Process!